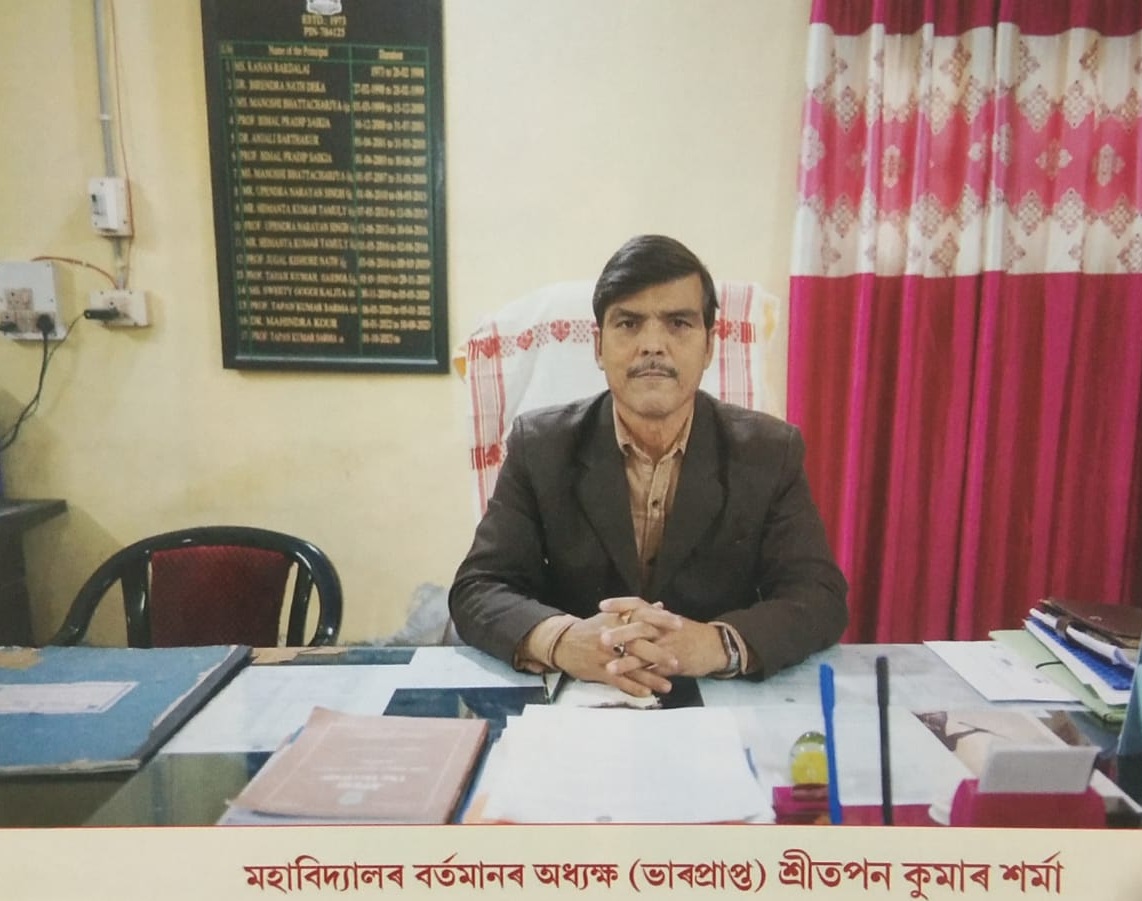 College of Teacher Education (CTE), Mangaldai, a premier institution of Teacher Education in the State and first Teachers Training College in Darrang District, was established by some dedicated and noted educationists in the year 1973. It was possible only due to the aspiration of the people of Darrang, their help and cooperation under the relentless and untiring efforts of some dedicated social workers. The beautiful college campus spread over a vast area of 09 Bighas and 01 Katha (i.e. 3.04 acres) of land in the heart of Mangaldai town situated in a natural setting. The campus houses several building catering to the academic need and support facility. The college was affiliated to Gauhati University in the year 1977 and recognized by the National Council of Teacher education (NCTE) since 1995. The college was upgraded to "College of Teacher Education (CTE)" by the Govt. of India with the sole aim of achieving Teacher Training in the state and took over the college w.e.f June 1996 by the Govt.of Assam.
We are committed to provide purposive and quality Teacher Education., so that our trained teachers become competent to address the educational needs and challenges of 21st century. Enough weightage is given to the practical sessions to develop their teaching skills and proper attitude towards the profession of teaching at secondary level of school education. The teaching is imparted by a team of dedicated teacher educators who are totally dedicated to their duties and responsibilities having all of them a background of brilliant academic career and distinction. The CTE, Mangaldai is situated on the north bank of mighty Brahmaputra river about 70 km from state capital Guwahati and about 50 km from Rangia Rly. Jn.
After 50 years of establishment, we are going to celebrate the Golden Jubilee. Our needs in teacher education are changing and challenging. Teacher education system needs regular upkeep, maintenance and improvement. The National Policy on Education-2020 has laid greater emphasis on the four-year Integrated Teacher Education Program (ITEP) and has made several recommendations for our education system. We have to see very seriously how these recommendations may be followed for better teaching and learning at secondary level. Let us hope for the best.

Dr. Mahindra Kour, M.Sc., M.Ed., Ph.D. (Botany & Education)
Principal
College of Teacher Education, Mangaldai
Contact No.: 9706406696/9435195989

.

---